Directions to Shoot Las Vegas
Getting to Shoot Las Vegas
Shoot Las Vegas provides Free Transportation from all Las Vegas strip hotels and downtown Las Vegas hotels. Call (702) 634-4867 for available pickup times.

If you have your own transportation, we suggest driving yourself to the range so that you can have flexibility of arriving and leaving at your leisure without waiting for our shuttle. Driving yourself also gives you the flexibility to eat or have a drink at The Pioneer Saloon AFTER your shoot. The Pioneer Saloon is the third oldest bar in all of Nevada and is a very cool atmosphere.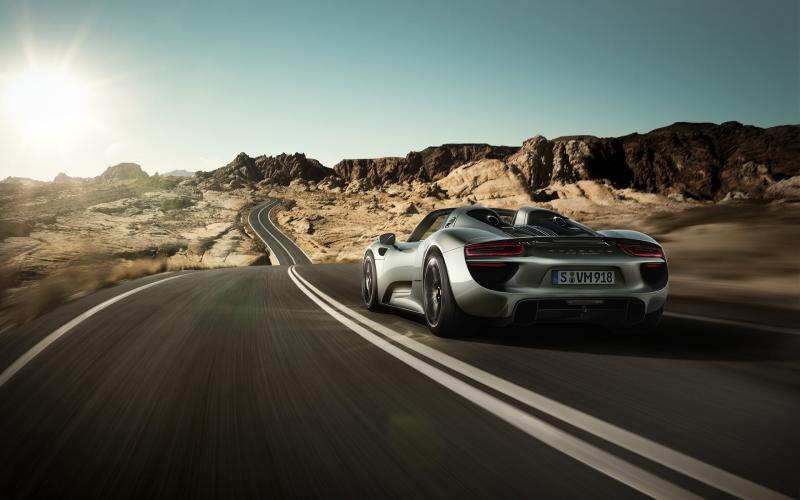 The last 3.5 miles to the range is a dirt road. If you are driving a super car such as a Lamborghini, Ferrari, Porsche, or just don't want to drive your car on the dirt road, we can pick you up from the The Pioneer Saloon for the ride to the range and bring you back after your shooting experience.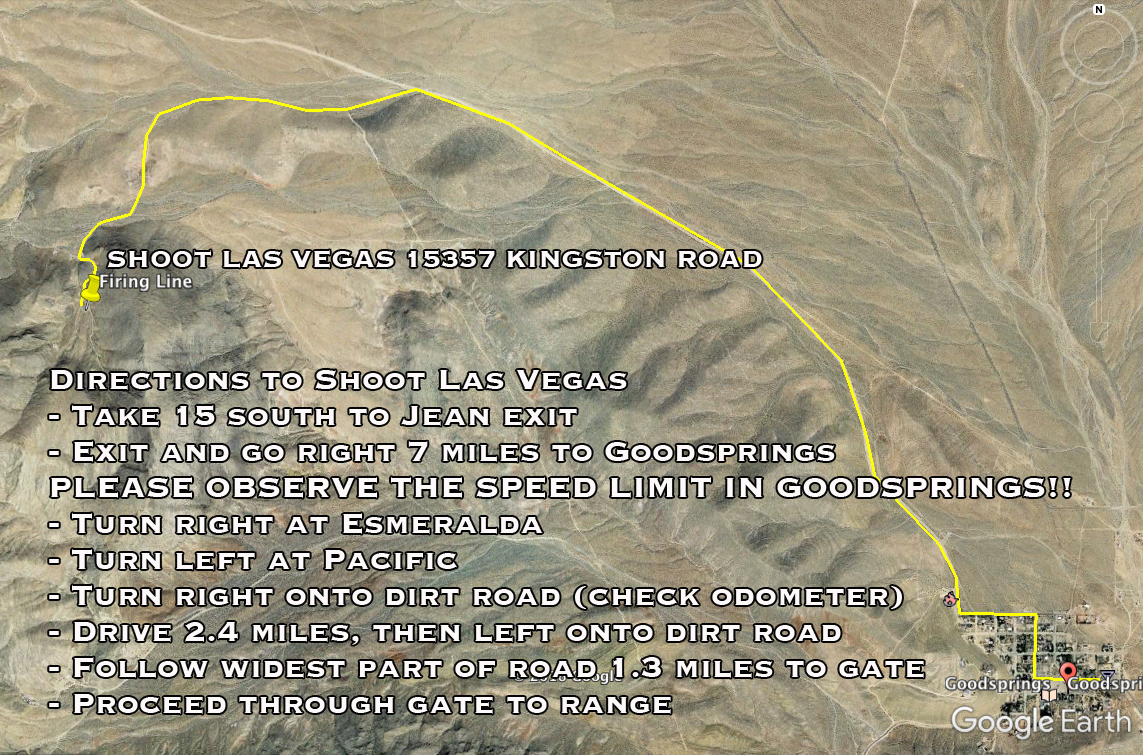 Note: Follow the instructions below, and please note that the calculated routing path before getting to the City of Goodsprings on most mapping apps can be incorrect, so please follow directions below. It is recommended you print or capture a screenshot of the directions as some cell carriers have limited data coverage can be spotty in the desert.

Directions to Shoot Las Vegas from Las Vegas:
Take Interstate 15 south to the Jean Exit
(About 25 miles from Mandalay Bay)
Exit at Jean and turn right onto HWY 161, then drive 7 miles into city of Goodsprings (If using Google Maps or Apple Maps for directions,

DO NOT TAKE RIGHT TURN AT

 "Goodsprings Bypass Rd". Continue into the city of Goodsprings and let your mobile app recalculate the route shown below. 
PLEASE OBSERVE THE SPEED LIMIT IN GOODSPRINGS!! (25 MPH) 
Turn right on Esmeralda
Turn left on Pacific
Follow Pacific to the end and go right. 
(Gravel Road) Take note of your odometer
 Drive 2.4 miles down Kingston road until you see road on the left marked with sign for: 15357 Kingston Road

(Gravel Road) Turn left and go 1.3 miles to Shoot Las Vegas Outdoor Shooting Range, there are directional signs on this road leading you to the range.
WE HIGHLY RECOMMEND CALLING US AT (702) 634-4867 TO CONFIRM AVAILABILITY 
If you prefer not to drive on gravel or dirt roads with your vehicle, we can meet you at: 

Pioneer Saloon
310 West Spring St.
Goodsprings, NV 89019 

Note: Cell service on the Goodsprings dirt roads is limited to Verizon coverage. We do have Free WiFi at the range so that you can share your experience with friends and family.